Do I Need Maryland, Washington or DC Business Succession Planning Services?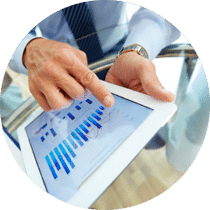 Many factors determine whether or not you will need a succession plan. Perhaps your desires are not to have your business continue beyond your death or incapacitation. Assuming you desire to have your business outlive yourself, choosing a successor and implementing a proper plan can be difficult. There may be several choices and those individuals who are not chosen may feel some bitterness or resentment. Having a well thought-out and properly drafted business succession plan could help to make this transition much easier.
The Risks Of NOT Having A Succession Plan In Place
Without such a plan, you face some serious consequences. If you become sick, incapacitated or die, your business may be entrusted or given to someone without the same skills and abilities as yourself. This could be your spouse—who may not be very knowledgeable about the business at all—or to another employee. This employee may not be trusted by key clients or customers, which could spell the unwarranted demise of the business that you worked so hard to build. Small business succession planning in Maryland, Washington or DC can avoid all of these risks.
What Else Is Included In A Business Succession Plan?
In addition to specifying who will basically have operational and managerial control, a solid plan will also cover any number of additional areas. These may include:
Methods of buying out the interests of other key partners or share holders
An agreed-upon method of evaluating and valuing the worth of the business or various parts of the business
Methods for allowing a fast settlement in the event of your death
Of course, each business is different. Every person is also different and may have different goals and expectations for their succession plan
Why Hire Us To Help Create Your Business Succession Plan?
As an experienced Maryland, Washington and DC Estate Planning Attorneys, we have successfully helped many business owners go through the process of creating a business succession plan which meets all of their goals and wishes. Instead of just using some canned forms or pre-prepared documents, we will get to know you as a person and as a business owner. We want to find out what is important to you, and what you want to accomplish. Then, together, we will draft a business succession plan which meets all of these needs and goals.